"You'll be moved by the quality of our accommodation"
At Relocateam we offer high specification affordable accommodation for companies looking to house their workforce.
Our aim
Our aim is to reduce both the cost and hassle for companies seeking high quality accommodation for their workforce. We ensure a high level of service and attention to our tenants throughout the term of their tenancies ensuring a positive start to any project.
Long Term Lettings
We can provide long term property rentals to companies looking to accommodate their staff and can do so swiftly and professionally.  With all properties fully furnished, all bills covered in the price, and with a single payment point, your company ensure that the provision of workforce accommodation is hassle free.
Short term lettings
If you are looking for a short term let, then please get in touch and we will provide the best solution that suits your needs.
24/7 Support
If you would like to discuss our service then we would love to hear from you. Our dedicated team are available 24/7 so whether its day or night please don't hesitate to call us.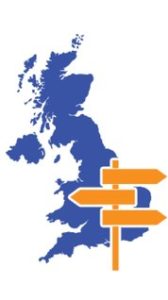 Flexibility: We can provide accommodation options for individual staff or an entire workforce across the whole of the UK.
Management: Throughout the term of the tenancy, we will fully manage the property.
A Home from Home: Comfortable, homely, high spec, fully furnished properties ready for staff to move in.
Maintenance & Cleaning: Our own maintenance, gardening and cleaning team keep the property in great condition inside and out.
Inclusive Packages: Our clients pay one all inclusive rental fee that covers all utilities bills, council tax and WIFI.
One Point of Payment: We can organise one payment for all properties - saving hassle for HR & Accounts teams.
Hassle Free: Tenancy options for all staff, saving time and money
Location: ​All of our properties are in prime locations with easy transport links.
Security: Our properties are up to the current regulations and deposits secured with the deposit protection service.

​With a variety of ways to contact us it couldn't be any easier!
Simply complete the contact form telling us which areas of the UK are preferable as well as a brief message. A member of our Relocateam will then call you back.
Or you can call us at local rate on 023 9387 7368 and speak to a member of our team.
You can also email us at [email protected] please include your contact details and a brief message and we will get back to you.